Content First Published on
http://www.LandClearingofTexas.com
Land Clearing and Site Work Services Houston TX
Land Clearing of Texas offers Land Clearing, Excavation, Hydro Ax Mulching, Bull Dozing, Site Preparation, Demolition and Removal, Detention & Retention Ponds and Hydro-seeding. We offer services to many vacant lots, large undeveloped commercial and agricultural acreage.We deliver services to residential home builders, commercial land developers and agricultural property owners.
We help individuals that need large and small lot beautification or selective tree and underbrush removal and we perform full commercial development according to your requirements. We deliver these services to many leading area of Texas.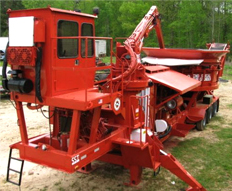 Land Clearing of Texas can prepare your acreage for commercial, residential or agricultural use to sale or for site construction quickly by combining together our land clearing and chipping process. We can give your lot that extra curb appeal making it stand out from others around by removing those unwanted trees and underbrush, leaving mulch that can soddedor hydro-seeded such that native grasses can grow through.
Our Texas land clearing process is also less harmful to the environment. Unlike traditional land clearing using heavy bull dozing equipment, our Hydro-Axing procedures cause minimal soil disturbance. We reduce debris and can eliminate the need for onsite burning and hauling costs. If you need, Residential and Commercial Land and Lot Clearing, Concrete Services, Dump Truck Services, Roads and Driveways, Lakes & Ponds, Site Demolition, Drainage Work, Heavy Hauling, Excavation, House Pads, Site Prep, Tree Services, Survey Work, Stump Grinding, Stump Removal, Logging, Hauling Debris or any other type of land clearing or site work related service, call Land Clearing of Texas today for a free estimate.
Our Services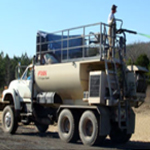 Hydro-seeding or Hydro Mulching in the Texas areas is another one of our specialties. Many factors must be taken into account when it comes to Hydro-seeding your residential or commercial project...
know more
To learn more contact the Land Clearing & Site Work Experts at 713-999-4811